CC-WZ-074-10BK-YL-075
Type 1 Tethered EV Charging Cable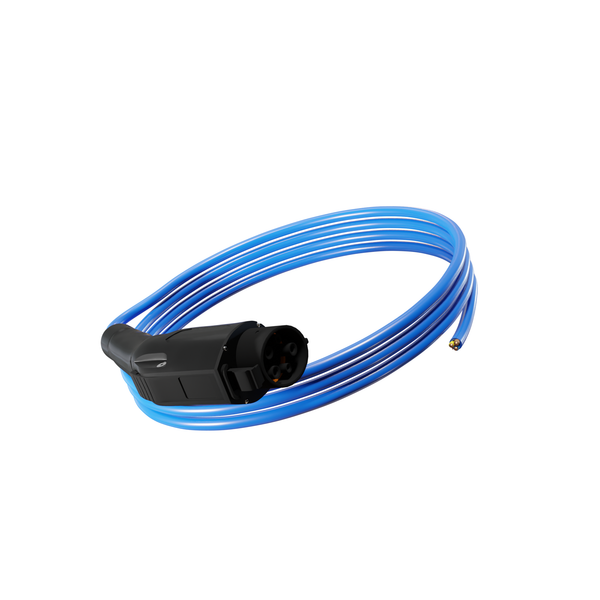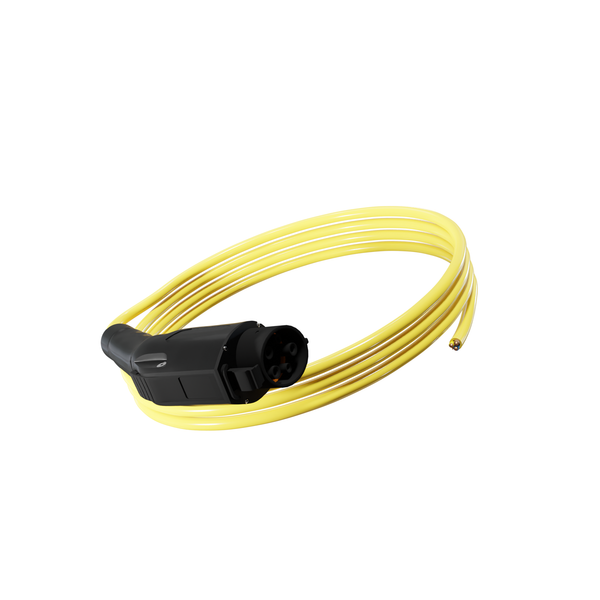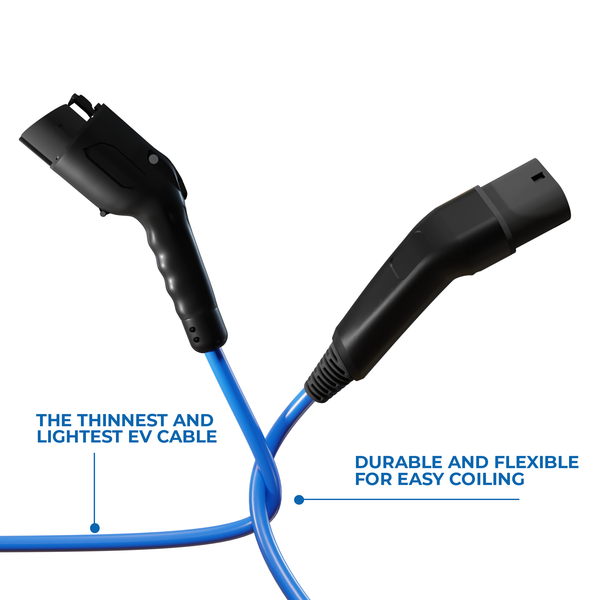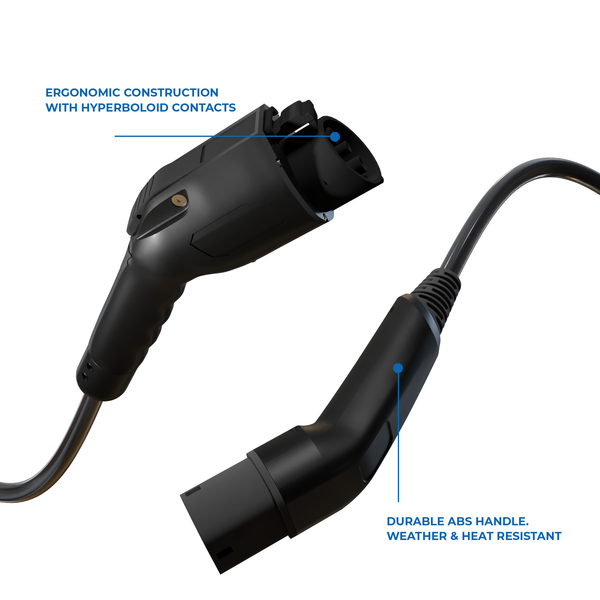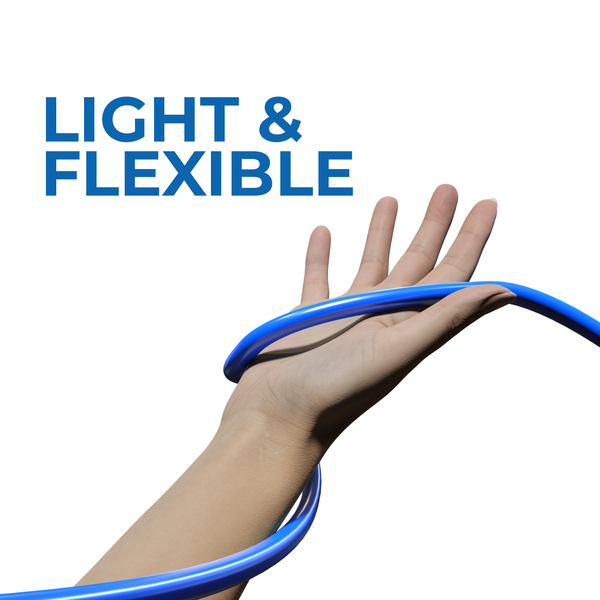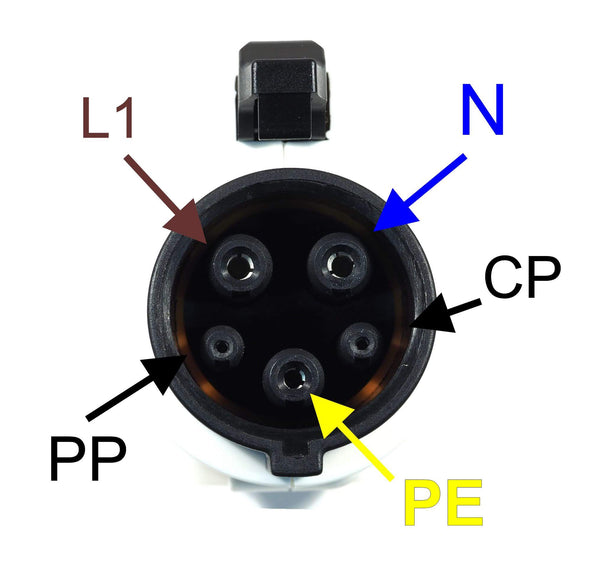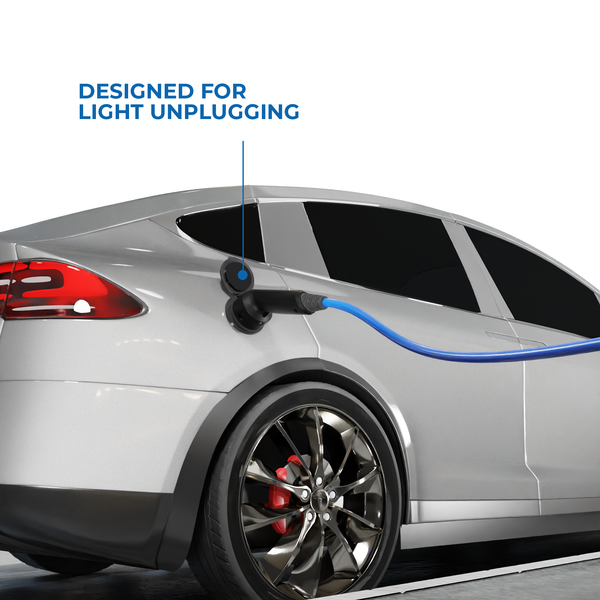 ONLY TO BE INSTALLED BY A QUALIFIED ELECTRICIAN


This Type 1 tethered cable is suitable for use with all major brands of home chargers that have a tethered cable.

Use this cable to:
- Increase the length of the tethered cable from the charger to the car
- Change the colour of the tethered cable
- Replacement for defective or worn tethered cables
- Change from a Type 2 tethered lead to a Type 1 tethered lead

Fast Charge your EV at 3.7kW or 7.4kW (8 hours or 4 hours respectively for a 30kw Battery).

Strong Impact resistant from a 1 meter drop onto concrete. Dust and splash-resistant with an IP Rating* of 54 when mated.

Comfortable The contoured grip fits in your palm comfortably allowing for easy insertion and removal of the plugs.

Compatible Suitable for all Type 1 electric vehicles including Citroen C-Zero, Ford Focus Electric, Mitsubishi Outlander PHEV, Kia Soul EV, Nissan Leaf 2012 - 2017, Toyota Prius. 32A cables are backwards compatible with 16A supplies.

All Our Cables Come with an industry-leading 2 year warranty and a free bag.

* What is IP54 Rating?

The IP54 (Ingress Protection Rating) means our cables will operate in dusty conditions, and will resist splashes of water while mated. However, the charging process is not fully water sealed and the cables should not be submerged in water. The rubber dust cover provides minimal protection against water ingress so care should be taken to not leave cable exposed to the elements when not in use.

Single Phase Wire Information

16A
3G2.5mm²+2*0.5mm² EV Wire (AC) / 11mm Diameter
16A Single Phase ( 3G2.5mm²+2*0.5mm² )

32A
3G6.0mm²+1*0.75mm² EV Wire (AC) / 12.5mm Diameter
32A Single Phase ( 3G6.0mm²+1*0.75mm² )

16A 3 Phase
5G2.5mm²+2*0.5mm² EV Wire (AC) / 16mm Diameter
16A 3 Phase ( 5G2.5mm²+2*0.5mm² )

32A 3 Phase
5G6.0mm²+2*0.5mm² EV Wire (AC) / 19mm Diameter
32A 3 Phase ( 5G6.0mm²+2*0.5mm² )

Charging Cable Safety

The cable should be kept out of puddles but can be kept outside.

Please remember to use the rubber dust cover to keep debris from collecting in the connector when not in use.

Moisture is the most common issue experienced and will lead to corrosion of the pins which are not covered by our warranty.

 

Risks of charging in the rain?

Water can still get into the plug and charging socket during the inserting and removing of the plug from the car. In fact, as soon as you open the charge port or unplug your car, the rain will get onto the pins and stay there until the next time you charge.

This cable comes with Type 1 connectors.

This cable is suitable for the following vehicles:

BMW C Evolution Scooter

Chevrolet Volt

Chevrolet Spark

Chevrolet Bolt EV

Citroen C-Zero

Citroen E-Berlingo Multispace

Fisker Karma

Ford Focus Electric

Kia Soul EV

Mia Electric Car

Mia Electric Van

Mitsubishi-I Miev

Mitsubishi Outlander Phev

Nissan e-NV200

Nissan Leaf before 2018

Peugeot Ion

Peugeot Galicia

Renault Fluence before 2014

Renault Kangoo ZE pre 2014

Smiths Edison Van

Smiths Newton

Tata Indica Vista EV

Toyota Prius Pre 2017

Vauxhall Ampera

FREE UK DELIVERY

Your total delivery time is the dispatch + delivery.

Dispatch

When you select your cable, you'll see the status, either 'In Stock' or 'Custom Made'.

In Stock: Same day dispatch for all orders placed before 11am, next working day dispatch for all order placed after 11am.

Custom Made: 3 - 6 working days dispatch.

Delivery

Orders are sent via tracked courier service for delivery next day. In a small number of cases it can take up to 3 days.

INTERNATIONAL ORDERS

When you go through the checkout process, having entered your address details, you'll see the delivery cost for your region.

PRICING

To offer the best range of EV Cable lengths & colours we combine both made-to-order (custom) and made-for-stock (in stock) processes.

Our pricing is based on a number of factors including our cost price and stock availability.

We try to keep stock of all popular lines, but where we custom build you a cable it does increase our costs and therefore the retail price.

Occasionally you may also see the same length and current of cable, in stock, for a different price for different colours.

For example, sometimes if we're low on stock of a certain popular colour / length, we'll custom build one and put it into stock to keep the best availability for our customers. But the custom build process costs us more than a full factory run which is then reflected in the retail price.
30 Day Returns
You have 30 days to change your mind about the purchase. A refund of the sale is available within 30 days (excluding postage costs) if the Item is new and has never been used. Only the cost of the product without any freight costs will be refunded. Please use the return procedure outlined below.
2 Year Warranty
Our warranty policy can be viewed here.
Delivery
Our EV Cables are built, tested and shipped from Buckinghamshire, UK. In most cases your cable will be made-to-order (fast) although we do hold some lines in stock.

The total delivery time is build time (typically 1 business day) + shipping. We use DHL Express next working day service for our UK deliveries.

So orders placed on:

Monday are dispatched Tuesday and arrive Wednesday
Tuesday are dispatched Wednesday arrive Thursday
Wednesday are dispatched Thursday to arrive Friday
Thursday are dispatched Friday to arrive Monday
Friday are dispatched Monday to arrive Tuesday
Saturday are dispatched Monday to arrive Tuesday
Sunday are dispatched Monday to arrive Tuesday

You'll receive an email upon dispatch which contains the tracking link.

If you need your cable the next day, live chat with us before 1pm and we'll do our best to make it happen!
Price Match & Guarantee
If you see a cheaper comparable cable elsewhere, either before or within 30 days of purchase. Just live chat with us and we'll adjust or refund you the difference.
FAQs
Q - Would this product/item/cable work as an extension cable?
A - No. The International Electrotechnical Commission (IEC) standards don't allow for extension cables on EV Cables.The IEC standard is clear on the matter; "A cord extension set or second cable assembly shall not be used in addition to the cable assembly for the connection of the EV to EVSE.". Therefore any EV extension cable will sit outside of the standards and may affect your vehicle warranty in the event of a claim. More details and options here:https://evcables.co.uk/pages/ev-extension-cable
Q - Why is one of the pins further back on my plug?
A - This is part of the standard. It is a safety feature on the plugs/cable so when it is unplugged the power disconnects first.
Charging Cable Checklist
Before buying your EV cable, make sure you've selected the right cable for your electric 
vehicle with our checklist:
Confirm the charging cable is compatible with your electric vehicle (EV). Use our car model search to find the correct cable for your vehicle, or check if your vehicle is listed in the 'Car Checker' tab. Want to double check? Simply speak to our team. 
Check it's the right length for your needs. For example, if you're using a public charging station, we recommend a length of 5 metres because it's not always possible to park on the nearest side of the charging station. If you're using the cable with a wall charger at home or work, simply measure the length needed to reach the vehicle socket.
Don't have your electric vehicle yet? Check with the manufacturer, dealer or seller to confirm if it already comes with a charging cable.
This cable can't be used to adapt or extend an existing charging cable. If a charging cable is already connected to a charging point, it can't be daisy-chained together to extend the length. It can only be used with the open socket of a charging point.
This EV charging cable is compatible with AC charging stations usually found in supermarkets, retail parks, on the street and wall chargers, typically installed outside a home or office. It's not a DC fast charging cable (also known as CCS and CHAdeMO), so you don't need to buy a cable to use fast charging stations as they're already connected to the charging station.
Still unsure? Simply get in touch and we'll make sure you buy right first time.
Wholesale