CC-WZ-074-22BK-BU-020
Type 2 to Type 2 EV Charging Cable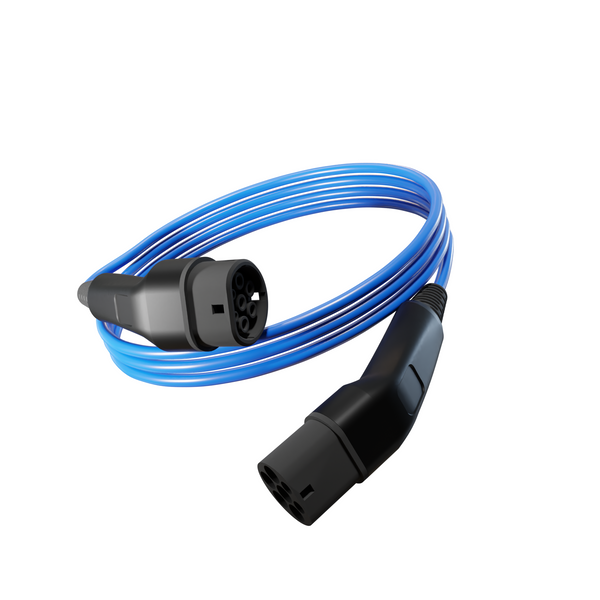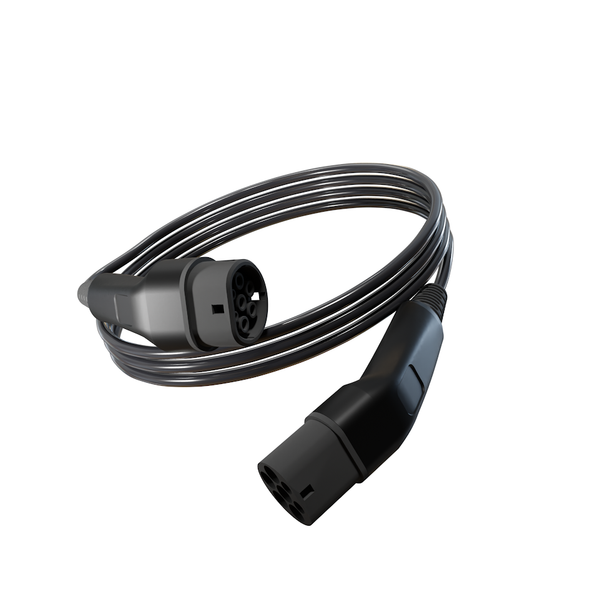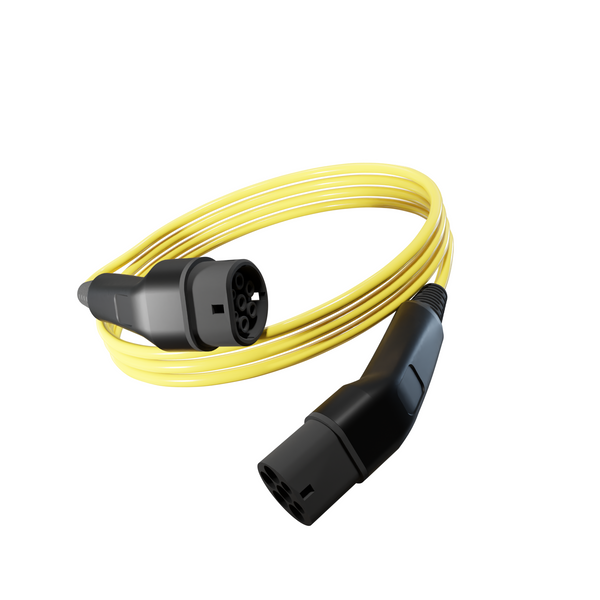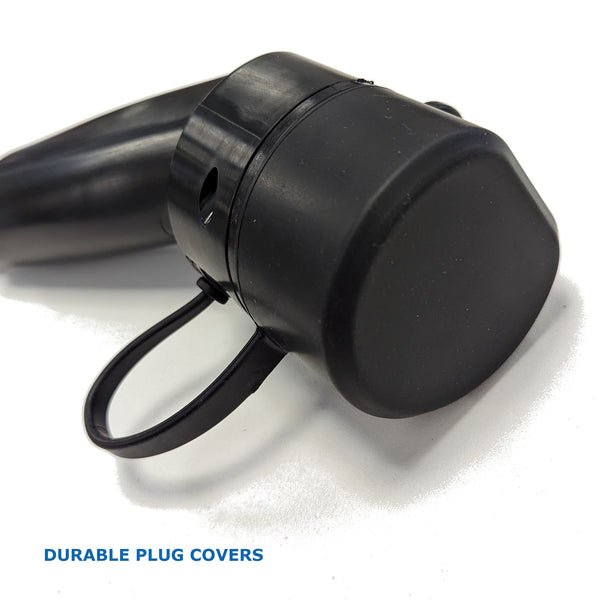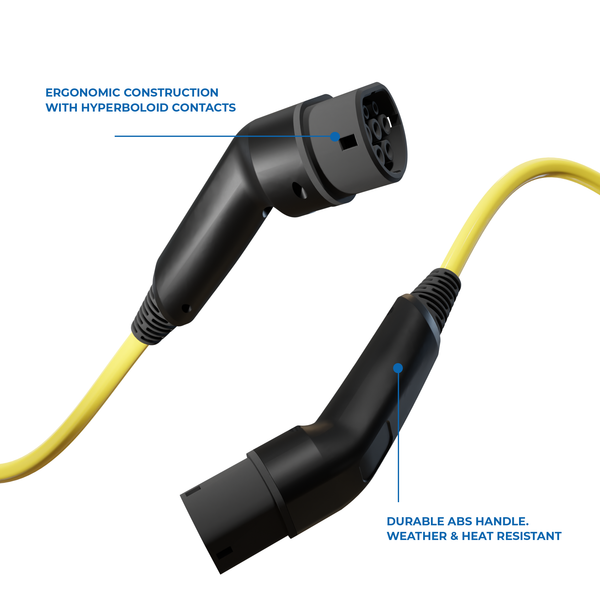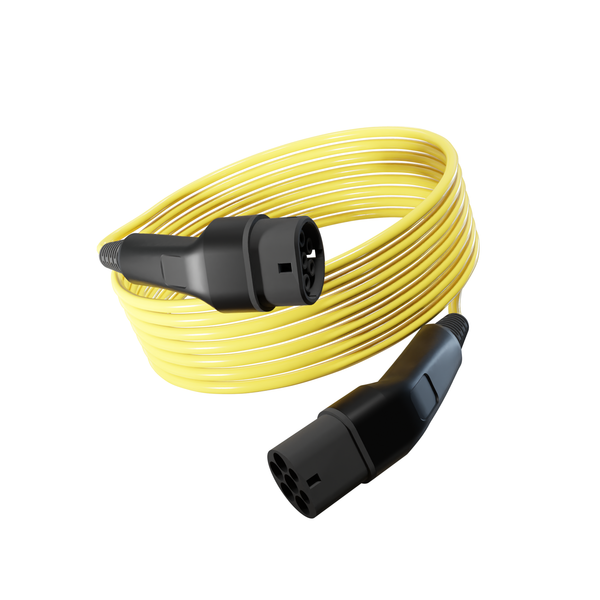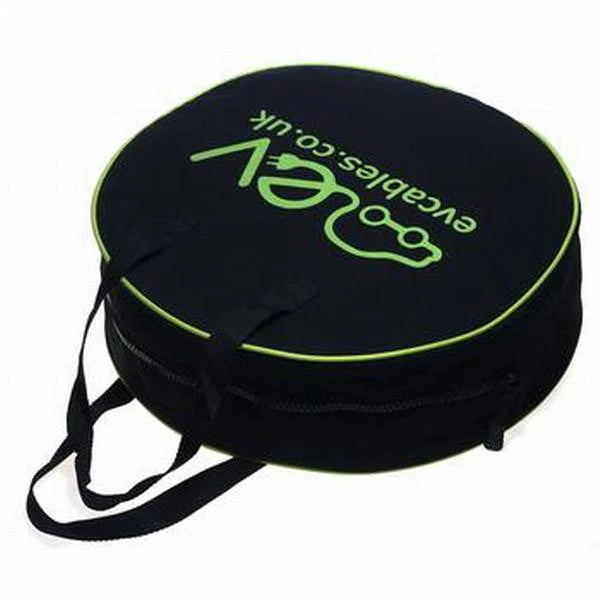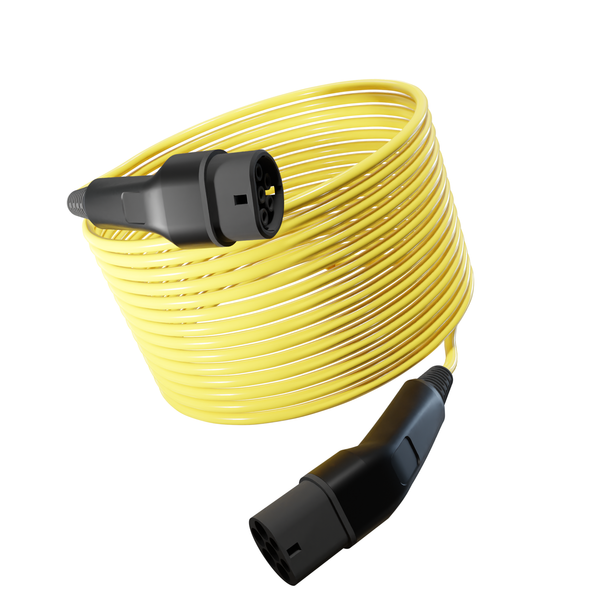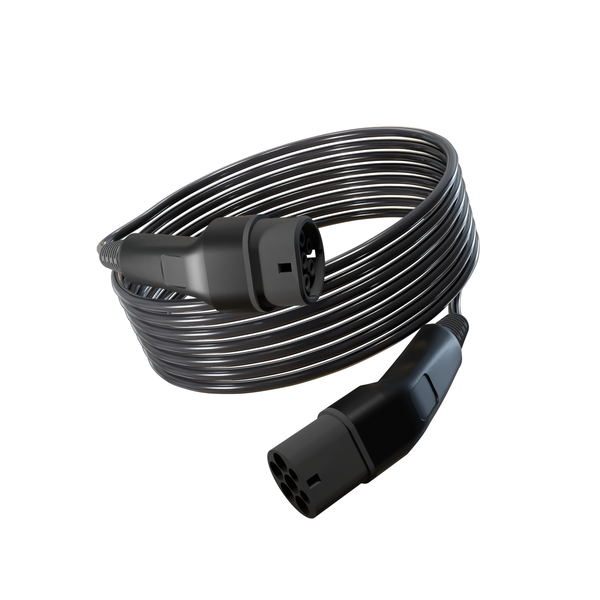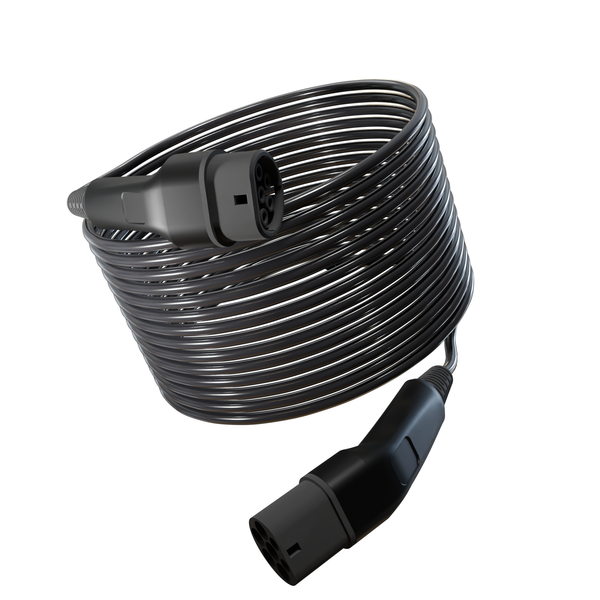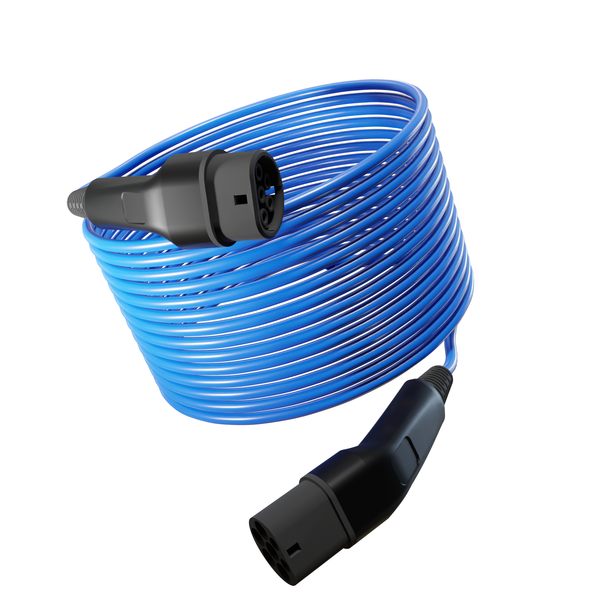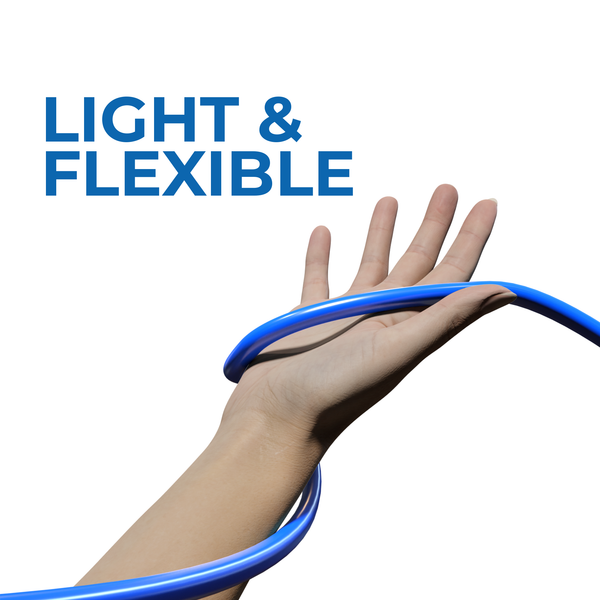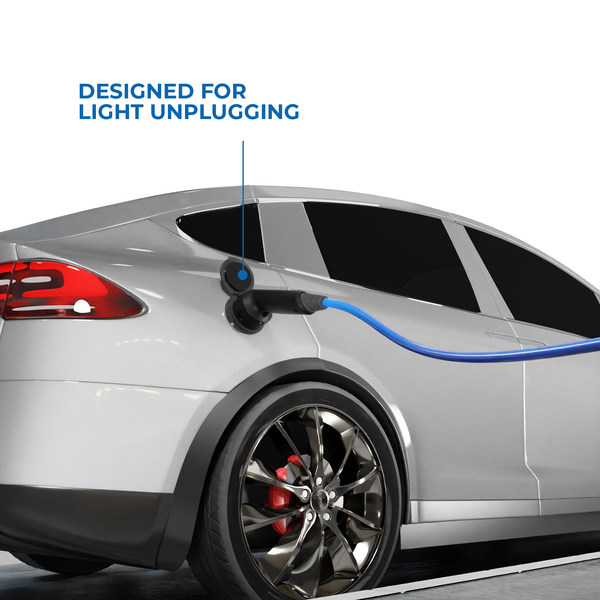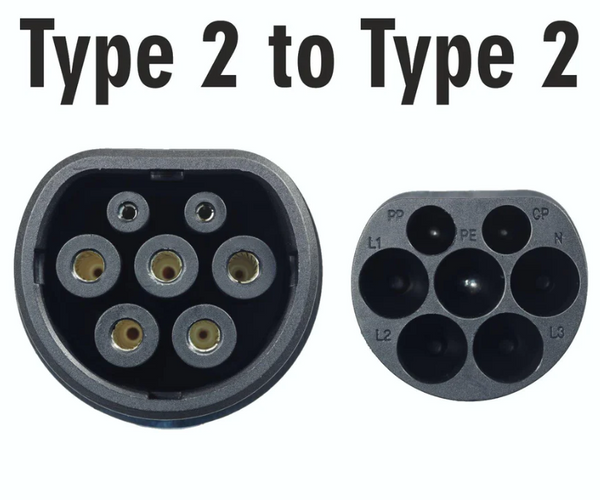 Experience Worry-Free EV Charging with unmatched Safety and Personalisation 
Engineered for Durability and Reliability — Your Trusted, Tailor-Made Solution
Introducing the Wottz Type 2 EV Cable (available in  7.4kW or 3.7kW, 2 to 50m), your ideal companion for electric vehicle charging at home. This Type 2 to Type 2 charging cable is crafted with precision and care in Marlow, Buckinghamshire, surpassing safety benchmarks and industry standards, offering you an unmatched combination of safety, value, and personalisation.
Comprehensive Quality Assurance: Every Type 2 EV charger cable is subjected to an exhaustive digital testing across 50 specialised metrics. This includes insulation resistance, continuity, phase rotation, four-wire Kelvin low-resistance, and coding resistor tests. This rigorous approach ensures unparalleled safety and reliability for peace of mind. 
Precision-Engineered Hyperboloid Contacts: Designed for ultimate durability with up to 10,000 mating cycles, each contact is sized-matched and hydraulically crimped to its corresponding conductor core, ensuring an optimal, safe connection with minimal heat generation. 
Advanced Silver Coating: Boosts conductivity while offering superior protection against water corrosion, thanks to a 5-micrometre coating on each contact.
Enhanced Oversized Pilot Core for Signal Integrity: Unlike the industry-standard 0.5mm² pilot cores used for charge point-to-vehicle communication, our EV cable Type 2 features an oversized 0.75mm² pilot core. It reduces the risk of communication failure in two key ways: (a) by enhancing the cable's resilience to prolonged flexing, which could otherwise cause the pilot wire to break, and (b) by mitigating voltage drop—an issue particularly relevant for cables longer than 5 metres—that could compromise signal integrity. 
Personalisation: Choose from a variety of lengths and colours to fit your unique needs, with cables from 2m to 50m and in 3 colours (black, blue, yellow) 
Lightweight & Ultra-Flexible: Our proprietary Wottz Cable Flex technology ensures our Type 2 charging cables are lightweight and flexible without sacrificing durability, making it easier for you to carry, coil, and store them when you're on the go. 
Superior Water Resistance: IP54 rating and plug covers for ultimate protection. 
Eco-Friendly: With every Type 2 to Type 2 charging cable, we plant a tree, and our cables are designed to be repairable, extending their lifespan and reducing our carbon footprint. 
Free Cable Bag: Each Wottz Standard Charging Cable (up to 15m) comes with a complimentary cable bag, aiding in easy cable management and storage while enhancing portability. 
Wottz 2-Year Warranty: Peace of mind guaranteed by a 'Made in Britain' manufacturer.
How It Works 
The Wottz Standard Type 2 Charging Cable is designed to make your EV charging experience effortless and worry-free. Simply plug the Type 2 end into your vehicle and connect the other end to a compatible charging station. The hyperboloid contacts and tailored design ensure a secure, optimal connection, minimising heat generation and maximising safety. The IP54 rating and plug covers protect against environmental factors, making your charging as eco-friendly as it is safe. 
What's in the box? 
Wottz Standard Charging Cable with Type 2 plugs (male/female) and cable flex 

Each plug comes equipped with a robust TPE dust cover 

Free Storage Bag for cables up to 15m 

User Manual 
The Wottz Difference
At Wottz, we take a comprehensive approach to electric vehicle charging solutions that sets us apart from the rest. Anchored by our dedicated team of cable technicians and engineers based in our Marlow Cable Lab, we offer more than just a product — we provide a solution tailored to your specific needs. Here's what makes Wottz distinct:
Comprehensive In-House Operations: From conceptual design to manufacturing and after-sales service, every step is managed in-house. This allows for unmatched quality control and customisation options. 
Personalisation at Its Best: Our Type 2 EV charger cables come in various lengths and colours to suit your lifestyle. Plus, they are lightweight and flexible for easy use and storage. 
Engineered for Reliability: Informed by common cable faults, our team of experts has designed these out of our products. The result is a Type 2 to Type 2 charging cable you can rely on, every single time. 
Cost-Effective Premium Quality: Our in-house operations allow us to offer premium products without the premium price tag, providing unmatched value. 
Uncompromising Safety: Just as we've all encountered generic smartphone cables that tarnish or even burn, the same issues can affect electric vehicle charging cables. Our Type 2 charging cables are meticulously engineered to eliminate the major causes of overheating, offering a level of safety that is as exceptional as it is essential.
Choosing Wottz is more than a purchase; it's an investment in unparalleled safety, reliability, and peace of mind. Experience the Wottz difference for yourself. 
This charging cable is compatible with all Type 2 electric vehicles, including Tesla, Jaguar, Renault, Kia, BMW, Ford, Audi, Vauxhall, Nissan, MG, Mercedes, and Hyundai. The 32A cables are backward compatible with 16A supplies, so you can use them with any AC Type 2 EV Charger.
Specification
General 
Cable Type: Type 2 Standard Charging Cable (IEC62196 / Mennekes) 

Power Rating: 32A/230V 7.4kW Single Phase or 16A 3.7kW Single Phase

Length: Available in multiple lengths from 2m, 3.5m, 5m, 7.5m, 10m, 12.5m, 15m. 20m, 25m, 30m, 40m and 50m.

Colours: Black, Blue, Green, Yellow 

Cable Management: Storage Bag included (for cables up to 10m) 

Certifications: IEC62196, IEC IEC 61851-1, CE compliant, UKCA compliant, RoHs & REACh compliant, EN 50620 (CEBEC 7, Annex F, Annex D), EN 50289-4-17 (ISO 4892-1 / ISO 4892-2), EN 50565-1, EN 60228 class 5, EN 60332-1-2 2004/A1: 2015, EN 50525-1:2011 (Annex B). 
Flex 
System voltage: 230V/400V 

Test voltage: 3500 VAC 

Sheath: hard wearing TMPU/EVM-1(Z5) moulded Thermoplastic Polyurethane, compliant with EN 50620 and Halogen Free to minimise environmental impact. 
Cores: 3G6, Flexible bare annealed copper cores. Compliant with EN 60228 class 5. 

Pilot Core: 0.75mm² 
Plugs 
Case: Ultra durable, ABS and PA6GF30 glass reinforced Nylon 

Contacts: Copper Hyperboloid Contacts, with 5um Silver Coating 

IP Rating: IP54 when mated 

Plug Dust Covers: Included
Cable Care & Charging Saftey
The cable should be kept out of puddles but can be kept outside.
Please remember to use the rubber dust cover to keep debris from collecting in the connector when not in use.
Moisture is the most common issue experienced and will lead to corrosion of the pins which are not covered by our warranty.
What are the risks of charging in the rain?

Water can still get into the plug and charging socket during the insertion and removal of the plug from the car. In fact, as soon as you open the charge port or unplug your car, the rain will get onto the pins and stay there until the next time you charge.

Please note: This EV cable is NOT an extension cable.
30 Day Returns
You have 30 days to change your mind about the purchase. A refund of the sale is available within 30 days (excluding postage costs) if the Item is new and has never been used. Only the cost of the product without any freight costs will be refunded. Please use the return procedure outlined below.
2 Year Warranty
Our warranty policy can be viewed here.
Delivery
Our EV Cables are built, tested and shipped from Buckinghamshire, UK. In most cases your cable will be made-to-order (fast) although we do hold some lines in stock.

The total delivery time is build time (typically 1 business day) + shipping. We use DHL Express next working day service for our UK deliveries.

So orders placed on:

Monday are dispatched Tuesday and arrive Wednesday
Tuesday are dispatched Wednesday arrive Thursday
Wednesday are dispatched Thursday to arrive Friday
Thursday are dispatched Friday to arrive Monday
Friday are dispatched Monday to arrive Tuesday
Saturday are dispatched Monday to arrive Tuesday
Sunday are dispatched Monday to arrive Tuesday

You'll receive an email upon dispatch which contains the tracking link.

If you need your cable the next day, live chat with us before 1pm and we'll do our best to make it happen!
Price Match & Guarantee
If you see a cheaper comparable cable elsewhere, either before or within 30 days of purchase. Just live chat with us and we'll adjust or refund you the difference.
FAQs
Q - Would this product/item/cable work as an extension cable?
A - No. The International Electrotechnical Commission (IEC) standards don't allow for extension cables on EV Cables.The IEC standard is clear on the matter; "A cord extension set or second cable assembly shall not be used in addition to the cable assembly for the connection of the EV to EVSE.". Therefore any EV extension cable will sit outside of the standards and may affect your vehicle warranty in the event of a claim. More details and options here:https://evcables.co.uk/pages/ev-extension-cable
Q - Why is one of the pins further back on my plug?
A - This is part of the standard. It is a safety feature on the plugs/cable so when it is unplugged the power disconnects first.
Charging Cable Checklist
Before buying your EV cable, make sure you've selected the right cable for your electric 
vehicle with our checklist:
Confirm the charging cable is compatible with your electric vehicle (EV). Use our car model search to find the correct cable for your vehicle, or check if your vehicle is listed in the 'Car Checker' tab. Want to double check? Simply speak to our team. 
Check it's the right length for your needs. For example, if you're using a public charging station, we recommend a length of 5 metres because it's not always possible to park on the nearest side of the charging station. If you're using the cable with a wall charger at home or work, simply measure the length needed to reach the vehicle socket.
Don't have your electric vehicle yet? Check with the manufacturer, dealer or seller to confirm if it already comes with a charging cable.
This cable can't be used to adapt or extend an existing charging cable. If a charging cable is already connected to a charging point, it can't be daisy-chained together to extend the length. It can only be used with the open socket of a charging point.
This EV charging cable is compatible with AC charging stations usually found in supermarkets, retail parks, on the street and wall chargers, typically installed outside a home or office. It's not a DC fast charging cable (also known as CCS and CHAdeMO), so you don't need to buy a cable to use fast charging stations as they're already connected to the charging station.
Still unsure? Simply get in touch and we'll make sure you buy right first time.
Wholesale