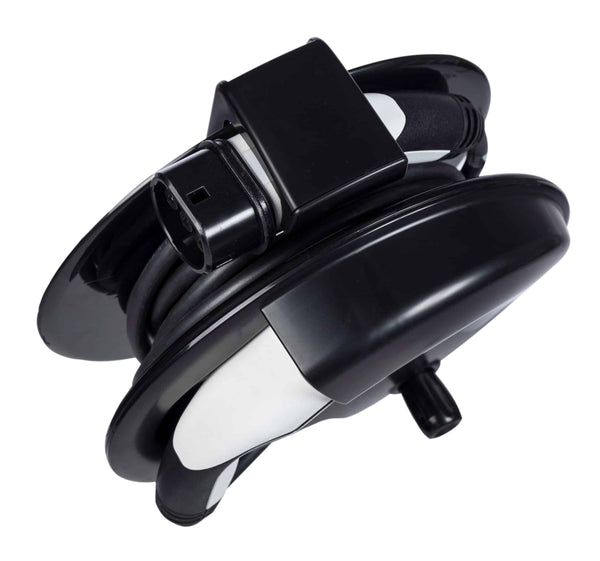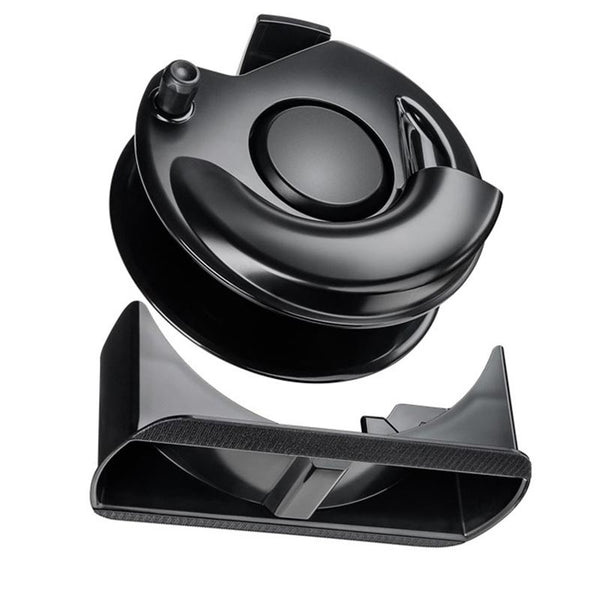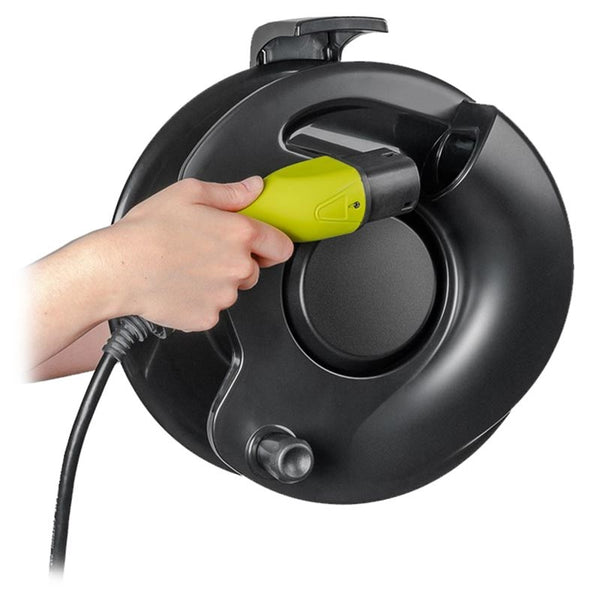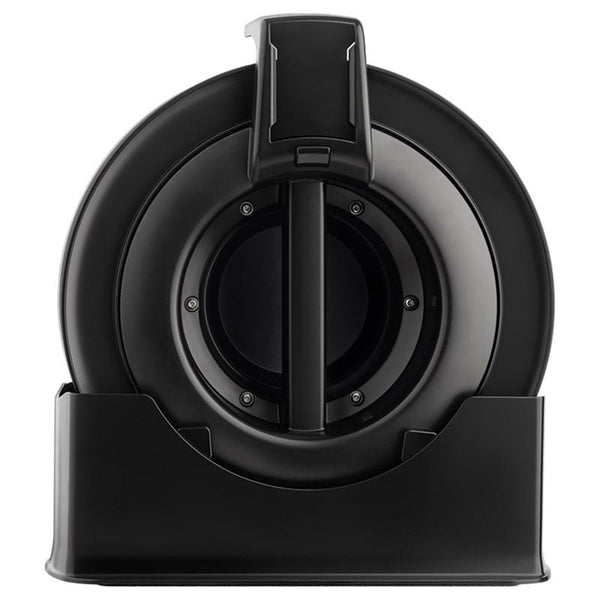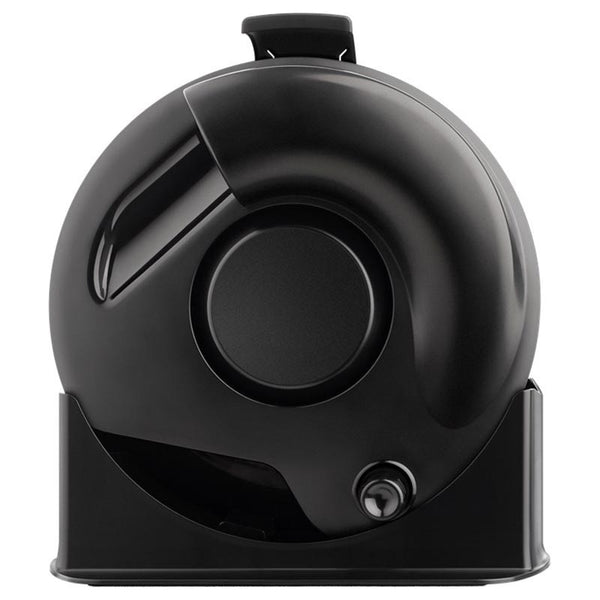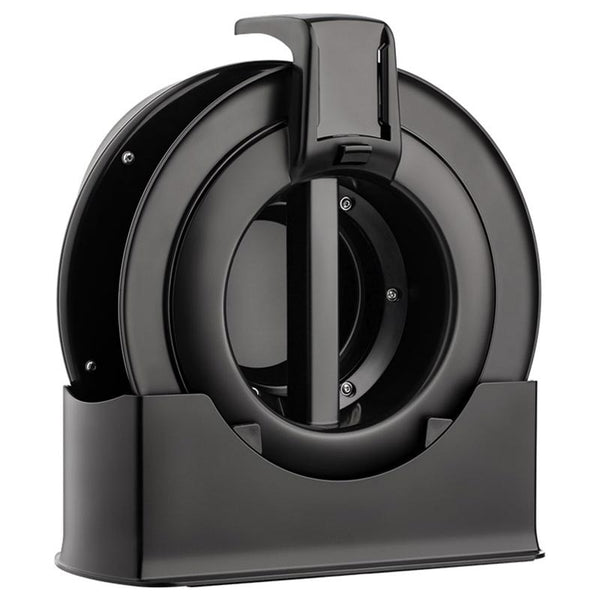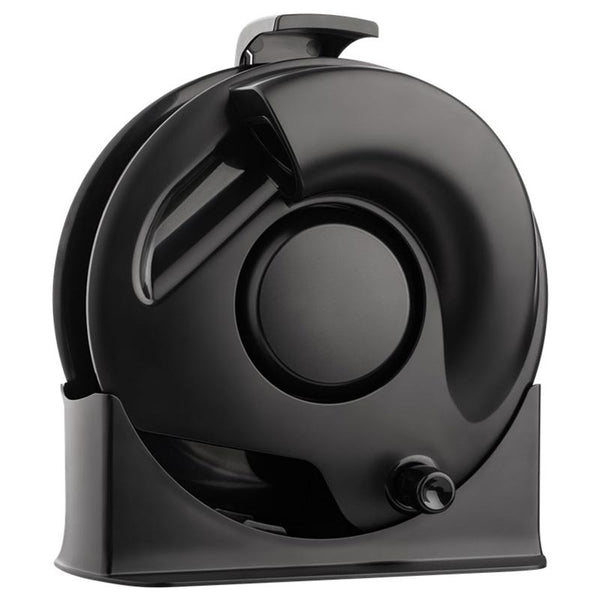 Get 10% off our EV Reel when purchased with an EV Cable. Just add them both to the cart and the discount will be automatically applied. 
THE PROBLEM
Most EV drivers frequently charge their vehicle, not only using their charger at home, but also at public charging points. This is where they need the portable charging cable, which comes with the car. Charging often happens outside or in a parking place, where the cable can get wet or dirty from lying on the ground. As a result, your hands and clothes get dirty when handling the cable after charging. Once charging is complete, the cable needs to be stored in the trunk, where it takes up unnecessary space and slides around while driving. As a result of such handling, the cable often gets twisted and tangled and the boot of the vehicle gets dirty.
THE HEADACHES
Cable Gets Wet and Dirty Which Results in Dirty Hands and Clothes.
Cable Gets Tangled and Takes Too Much Space In The Trunk.
Cable Is Difficult To Handle.
Always Messy Business Wrestling The Cable.
No Good Cable Management System.
Cable Can Break Or Tear Inside Due To Unwanted Twisting.
THE SOLUTION
Solutions currently available are limited to cable bags or boxes, which do not offer a lot of benefits and do not solve any of the issues besides providing a way to store the cable in the trunk. A downside is that it takes some effort to put the cable in the bag, and this is probably the reason why they are not used a lot and the cable ends up being thrown in the trunk.
THE EV CABLE REEL

Our EV Reel is designed to handle the cable only by the plugs during the process of connecting and disconnecting the vehicle to and from the charging station. So, dirty hands and clothes are no longer an issue. Using the EV Reel prevents the cable from getting twisted and tangled, and using the docking station the cable can be conveniently stored, preventing it from sliding around in the trunk and leaving dirt behind.
SIZE GUIDE

This reel is suitable for:

3kW (Single Phase, 16A): Up to 12.5M
7kW (Simple Phase, 32A): Up to 12.5M
11kW (Three Phase, 16A): Up to 10M
22kW (Three Phase, 32A): Up to 10M
Reel Dimensions:
SAFETY
It is not safe to leave the cable on the reel during charging. If the cable is coiled while charging it can overheat. The cable must always completely be uncoiled.

** Does not include EV Cable **
30 Day Returns
You have 30 days to change your mind about the purchase. A refund of the sale is available within 30 days (excluding postage costs) if the Item is new and has never been used. Only the cost of the product without any freight costs will be refunded. Please use the return procedure outlined below.
2 Year Warranty
Our warranty policy can be viewed here.
Delivery
Our EV Cables are built, tested and shipped from Buckinghamshire, UK. In most cases your cable will be made-to-order (fast) although we do hold some lines in stock.

The total delivery time is build time (typically 1 business day) + shipping. We use DHL Express next working day service for our UK deliveries.

So orders placed on:

Monday are dispatched Tuesday and arrive Wednesday
Tuesday are dispatched Wednesday arrive Thursday
Wednesday are dispatched Thursday to arrive Friday
Thursday are dispatched Friday to arrive Monday
Friday are dispatched Monday to arrive Tuesday
Saturday are dispatched Monday to arrive Tuesday
Sunday are dispatched Monday to arrive Tuesday

You'll receive an email upon dispatch which contains the tracking link.

If you need your cable the next day, live chat with us before 1pm and we'll do our best to make it happen!
Price Match & Guarantee
If you see a cheaper comparable cable elsewhere, either before or within 30 days of purchase. Just live chat with us and we'll adjust or refund you the difference.
FAQs
Q - Would this product/item/cable work as an extension cable?
A - No. The International Electrotechnical Commission (IEC) standards don't allow for extension cables on EV Cables.The IEC standard is clear on the matter; "A cord extension set or second cable assembly shall not be used in addition to the cable assembly for the connection of the EV to EVSE.". Therefore any EV extension cable will sit outside of the standards and may affect your vehicle warranty in the event of a claim. More details and options here:https://evcables.co.uk/pages/ev-extension-cable
Q - Why is one of the pins further back on my plug?
A - This is part of the standard. It is a safety feature on the plugs/cable so when it is unplugged the power disconnects first.
Charging Cable Checklist
Before buying your EV cable, make sure you've selected the right cable for your electric 
vehicle with our checklist:
Confirm the charging cable is compatible with your electric vehicle (EV). Use our car model search to find the correct cable for your vehicle, or check if your vehicle is listed in the 'Car Checker' tab. Want to double check? Simply speak to our team. 
Check it's the right length for your needs. For example, if you're using a public charging station, we recommend a length of 5 metres because it's not always possible to park on the nearest side of the charging station. If you're using the cable with a wall charger at home or work, simply measure the length needed to reach the vehicle socket.
Don't have your electric vehicle yet? Check with the manufacturer, dealer or seller to confirm if it already comes with a charging cable.
This cable can't be used to adapt or extend an existing charging cable. If a charging cable is already connected to a charging point, it can't be daisy-chained together to extend the length. It can only be used with the open socket of a charging point.
This EV charging cable is compatible with AC charging stations usually found in supermarkets, retail parks, on the street and wall chargers, typically installed outside a home or office. It's not a DC fast charging cable (also known as CCS and CHAdeMO), so you don't need to buy a cable to use fast charging stations as they're already connected to the charging station.
Still unsure? Simply get in touch and we'll make sure you buy right first time.
Wholesale